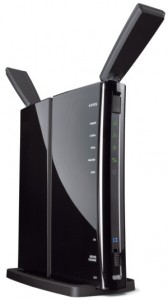 Block pornography on your WiFi network! Now, concerned parents are able to take a stand against Internet pornography by using the Clean Router from Pandora's Hope. The Clean Router automatically blocks pornography and other harmful material from ever reaching your computer screen or any other wireless device (such as a tablet, iPad, game console, streaming media player, or smartphone) connected to your home's WiFi Network. Click here! to read our review of the Clean Router, Click here! to purchase the Clean Router from our online store CharacterTech.com.
Home Life Ministries is dedicated to strengthening Christian marriages and families through:
Radio Broadcasts – Strengthening the Christian home
Counseling Services – Including long-distance services using Skype
Bible Teaching – Invite us to speak at your Church services or event
Internet Resources – Blogs, Facebook, Twitter, CharacterTech.com
We are pleased to provide additional resources to help strengthen your family on our other ministry websites:
Our Facebook pages have additional content including helpful Bible teaching on marriage and parenting delivered right to your Facebook News Feed.
Please "Like" us on Facebook and if a particular posting was a blessing to you, let us know and "share" it with your friends.

Our Blog has regular updates on the subjects of marriage, parenting, character training, relationships and daily Christian living. Easily search by date or category to find the information you are looking for.
The Blogs are also uploaded via our Facebook page. "Like" us on Facebook to receive these regular updates in your News Feed.